Brian & Troy have a wealth of knowledge and experience of both Australian and global Evangelicalism & Pentecostalism. If you would like to book them for a media engagement, conference, podcast or other speaking engagement then please reach out.
Media Appearances
Losing your religion and finding community
"After leaving an evangelical church "exvangelicals" – or ex-evangelicals – often say what they miss most is the sense of belonging to a community. Through the podcast 'I was a Teenage Fundamentalist' "exvangelicals" in Australia have been exploring what community means to them.
Climate change fuels End Times evangelicalism
"While this conference's End Times theme is not necessarily unusual for Australia, the New Life Chapel's open approach to advertising it on social media is, says Troy Waller, a former youth pastor who left the church 25 years ago and now co-hosts the exvangelical podcast 'I Was a Teenage Fundamentalist'."
Towards Uncertainty
"None of us are born religious fundamentalists, or political ideologues – so what are the conditions that lead us towards such unshakable positions? And once we do become rusted-on, dyed-in-the-wool, certain of our certainties – well, what is the way back?

Leaving the Church Makes For Some Good Content
"What happens when you make your religion your identity – and then decide to leave?"
Brian was faced with 'spiritual warfare'
"Brian McDowell entered the "fundamentalist Pentecostal church scene" when he was 17."
Siobhan Marin, 19 March 2023
Teenage Fundamentalists
"This week's guests Brian and Troy used to be members and leaders in Pentecostal megachurches in Australia."
Rachel Bernstein, 8 Jun 2022
They Were Teenage Fundamentalists
"What is evangelicalism? Is it a cult? What do Pentecostals believe? Why do they speak in tongues? Great guests and it was so interesting to talk about a movement we didn't know very much about."
Stephen & Celine, 24 Oct 2021
Inside the Mind of a Teenage Fundamentalist
"Today we welcome back Brian and Troy. What are the thinking processes of a fundamentalist? What's it like to speak in tongues? Why did Stephen get a little bit scared when he asked the question? And why did one of them simulate giving birth in church as a spiritual experience?"
Stephen & Celine, 29 July 2023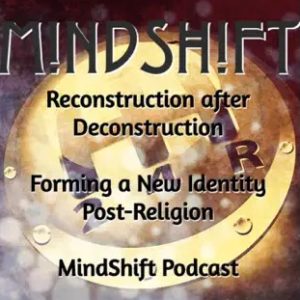 Theological Jenga
"We discuss their backstory coming out of evangelicalism, rebuilding their lives post-religion, and discuss resources for reconstructing your authentic self."
Dr Clint Heycock, 19 Aug 2022
I was a Teenage Fundamentalist
"In this episode we talk about Brian and Troy's individual stories, evangelism, DC Talk, compare scars and talk shit."
Molly & Rachel, 17 Nov 2022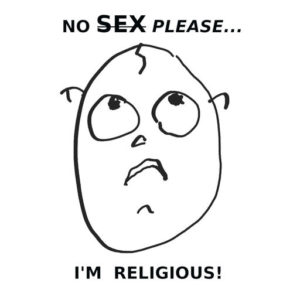 Growing up with Dave Allen & the Teenage Fundamentalists
"My co-host Cath and I were delighted to connect with these guys and the great work they are doing. It's time religious conservatism and fundamentalism learned the message of love is for everyone."
David & Cath, 15 Jan 2022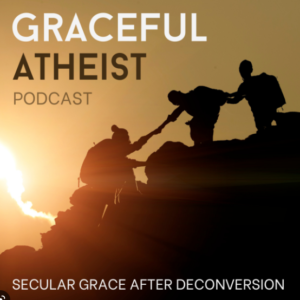 Troy & Brian. I was a Teenage Fundamentalist
"Their parallel stories are fascinating, as we are given a glimpse into their past lives and the Pentecostal movement in Australia."
Teenage Fundamentalists Learn to Call Bullshit
"The voices from the "I was a teenage fundamentalist" podcast join me to talk about the things they've learned along the way as exvangelicals, as people, as podcast hosts and community builders…and as two guys who had to learn to call bullshit sometimes."
They were Teenage Fundamentalists
"In this miniseries I sit down with Brian and Troy, hosts of the popular podcast "I Was a Teenage Fundamentalist". We speak about the history of Pentecostalism in Australia and the world, and how the pair worked together to create a platform that is helping droves of survivors around the world."