I was a Teenage Fundamentalist
We used to be loyal members and leaders in Christian megachurches.
We're not anymore.
Available on Apple Podcasts, Spotify and wherever you get your podcasts.
We are available for conferences, events and media engagements.
Our Facebook group is a place to connect with others on a similar journey.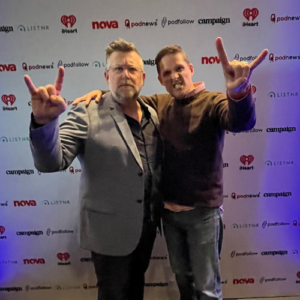 Brian McDowell &
Troy Waller
Producers & Hosts
As teenagers, Brian & Troy were recruited into large Pentecostals churches.
After decades of involvement with movements such as c3, The Australian Christian Churches (Assemblies of God) and the Revival Centres, they finally broke free in their 30s and 40s.
They now offer commentary on Evangelicalism and Exvangelicalism and sound the alarm that these churches are not as harmless as they might appear. They also tell the stories of their own church experiences that negatively impacted them on the spectrum of religious trauma.
In 2021 Brian & Troy started the podcast as a platform to tell the stories of their time in fundamentalist churches. It was soon apparent that there are many others who are impacted by their experiences and share similar scars from the highly manipulative, controlling and damaging effects of fundamentalist and Evangelical Christianity. The podcast now has a weekly audience of thousands from Australia, the USA and around the world.